Tours & Classes
Distillery Tours & Tastings
Distillery tours are available by reservation only Thursdays, Fridays and Saturdays at 3 and 5 p.m.
Take a tour of our distillery and find out how we make our award winning spirits! You'll start in the distillery, where you'll learn about the equipment and how we get from grain in a bag to whiskey in a barrel. From there you'll visit our barrel room, which is where the real magic happens (and it also smells heavenly). Your tour ends in our distillery tasting room with a guided tasting flight of our spirits. Expect the experience to last about an hour and a half.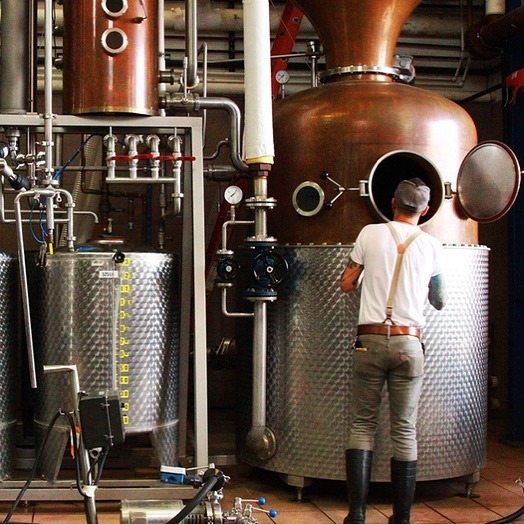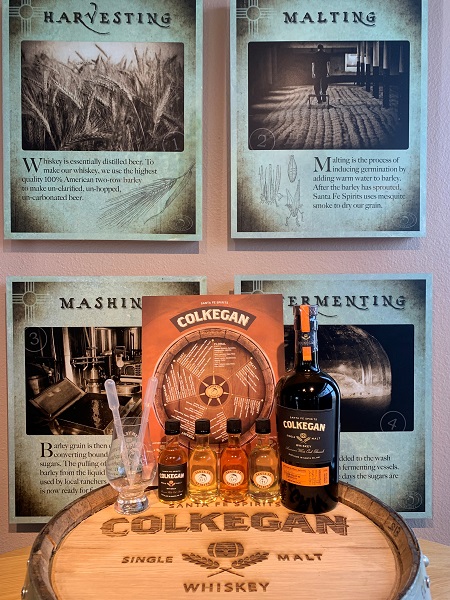 Virtual Socially Responsible Cocktail Classes - Private Group Classes
Book your Virtual Socially Responsible Celebration with Santa Fe Spirits! This unique team-building experience will provide your employees with a much-needed escape from reality. Learn to mix your favorite craft cocktail with our mixologists while creating an engaging social environment for your team. Santa Fe Spirits will ship your individual cocktail kit with all the ingredients and tools necessary to create cocktail magic in the comfort of your own home. Celebrate, stay engaged, stay safe.
Group packages:
up to 10 participants - $500
11-20 participants - $750
21-40 participants - $1200
Craft cocktails to chose from:
Mesquite Manhattan
Mountain Mule
Spiced Sidecar
Elderflower Collins
Each class comes with a kit which includes all the ingredients and tools you'll need to make your chosen cocktail
Email weston@santafespirits.com for more information
Mix A Craft Cocktail With Us! - Virtual Classes
Join our monthly virtual cocktail class! Class price includes a blending kit with everything you'll need to create your cocktail along with Leif: spirits, bar tools, mixers. You have the option of picking your kit up curbside at the distillery or having us ship it to you. If you're having the kit shipped, please allow at least 4 days shipping time!
no classes currently scheduled
email weston@santafespirits.com to inquire about future classes.
Single Malt Blending Experience & Signature Bottling
Create your own Colkegan Whiskey blend
Join Weston and Colin for our interactive Single Malt Blending Experience. The experience begins with a tutorial on the rapidly growing category of American Single Malt Whiskey before guests are led through a tasting of our award winning Colkegan Single Malt Whiskey. Guests will then create their own special blend of Colkegan from three unique barrel samples, then bottle their special blend with a label they can customize. This is a truly unique experience for both the seasoned whiskey lover and the novice. Tuition includes everything you'll need to make your own blend and a 20% off discount on any Santa Fe Spirits bottles the day of the class.
Tuition:
$100 per person - blending kit and signature bottle picked up at the distillery
no classes currently scheduled
Email weston@santafespirits.com to inquire about future classes