Tours & Classes
Distillery Tours & Tastings
Distillery tours are available by reservation only Thursdays, Fridays and Saturdays at 3 and 5 p.m.
Take a tour of our distillery and find out how we make our award winning spirits! You'll start in the distillery, where you'll learn about the equipment and how we get from grain in a bag to whiskey in a barrel. From there you'll visit our barrel room, which is where the real magic happens (and it also smells heavenly). Your tour ends in our distillery tasting room with a guided tasting flight of our spirits. Expect the experience to last about an hour and a half.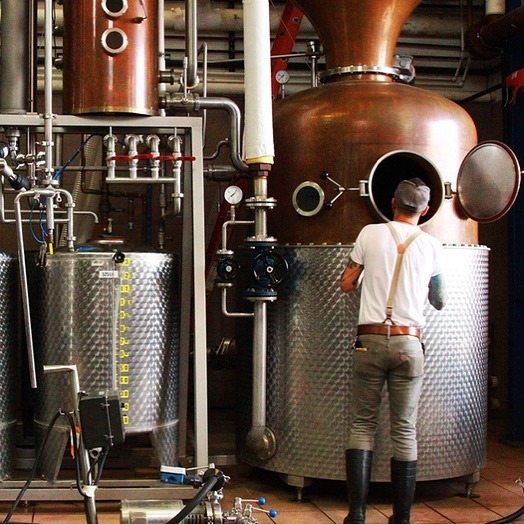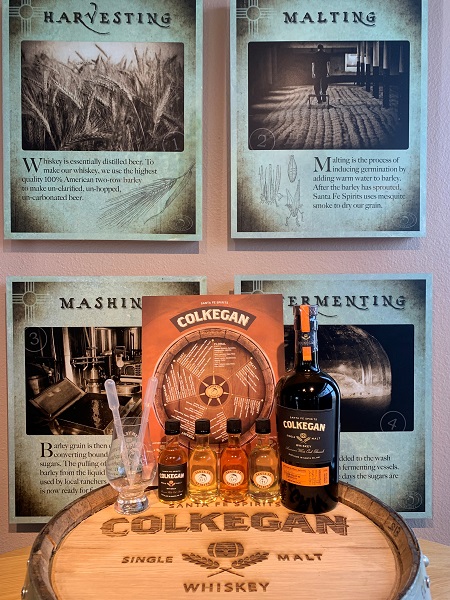 Mix A Craft Cocktail With Us! - Virtual or Live Classes
Create a cocktail class! Class price includes a blending kit with everything you'll need to create your cocktail along: spirits, bar tools, mixers. For virtual classes you have the option of picking your kit up curbside at the distillery or having us ship it to you. If you're having the kit shipped, please allow at least 4 days shipping time! For live classes - we'll have everything you need ready when you get here!
We're happy to work with you to create your personal group class.
email trmanager@santafespirits.com to inquire about classes.