Microdistillery Movement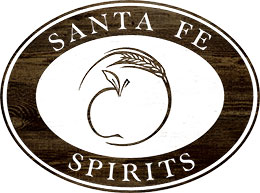 What is this whole microdistilling thing, anyway? Microdistilling (AKA craft distilling, artisan distilling,etc.) is what people insist on calling smaller distillers like Santa Fe Spirits. The term creates a distance between large, multinational brands and the "little guy" in much the same way that "microbrewers" were separated from larger breweries twenty years ago. While it is true that the growth of the microdistilling industry matches the growth of the microbrewing industry twenty years ago, there are some key differences between microbreweries and microdistilleries.
For example, since most large breweries make more or less the same style of beer, a microbrewer has a large portion of the market that is looking for something different. In the world of distilled spirits, on the other hand, one can find a large selection of many different high-quality spirits at any liquor store. Santa Fe Spirits realizes this fact and focuses on utilizing the unique ingredients and flavors of the Southwest in spirits of exceptional quality: a resource that few other distilleries around the world, large or small, have access to.
There are also some key similarities between the microbrewing and microdistilling movements. Santa Fe Spirits' tasting room, located between the still room and the barrel room at the distillery, is open for tours, tastings, and drinks (click here for directions and hours). Customers who enjoy the experience of learning about the craft of distilling and seeing an operating distillery in action are welcome to visit and get their spirits and information direct from the source.
Whatever term you choose to use, Santa Fe Spirits is a distillery committed to the quality of its products, the authenticity of its ingredients, and providing the best possible experience to its guests. Please browse the following sections for more information about the distilling process; it's the next best thing to stopping by the distillery in person!