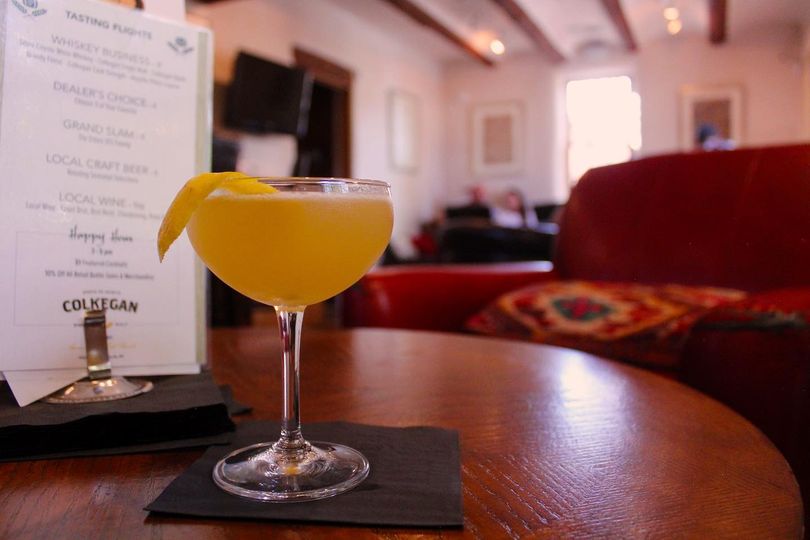 Our Downtown Tasting Room, in the vibrant Railyard District in Santa Fe, is just a short walk from the Plaza. Like so many businesses in downtown Santa Fe our building was once a casita and still has the intimate feeling of a home with its hardwood floors, plastered walls, small rooms and exposed vigas. The larger front room, which houses the bar, is a place to see and be seen, with a mix of locals enjoying after-work or pre-gallery visiting cocktails, and visitors to Santa Fe looking for a great local spot to try some great New Mexico spirits. The smaller back room is good for larger groups and can also be reserved for parties. The patio, steeped in shade and facing a quiet street, is delightful in warm months.
The focus at the Downtown Tasting Room is cocktails created to showcase our spirits. We offer the classics (Manhattans, martinis, etc.), perennial house favorites, such as our Nut Job, and a rotation of specials designed to highlight the seasons, holidays, and the passions of the bar staff. We also offer a small selection of New Mexico wines and beers.
All our spirits, merchandise, and ready-to-drink craft cocktails are available for purchase at the tasting room.