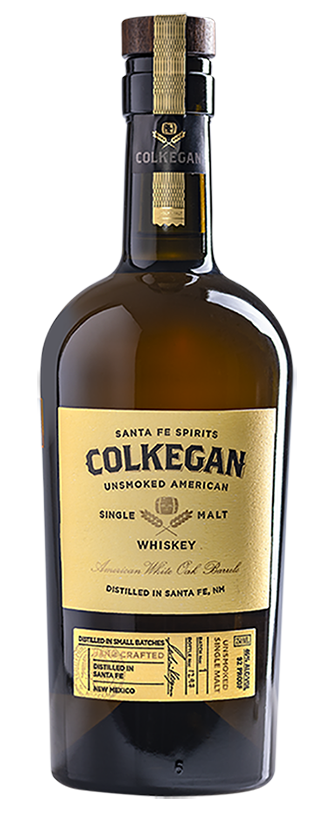 Colkegan Unsmoked
Nose: Warm, light sweetness of warm brown sugar, bubblegum, macadamia nuts and even cinnamon.
Taste: Toasted walnuts, wafer cookies, toast, dried pit fruit, light spice,
Finish: Lovely finish, lasting into notes of toasted oak, and butterscotch pudding.
Color: The color evokes the coming of fall in the aspens, a deep amber luster as they welcome in the cooler nights of our Sangre de Cristo Mountains.