Archive: April, 2020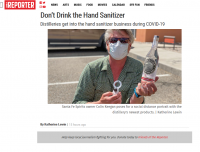 Who was that masked man? Colin poses for a socially distant photo in the parking lot at Santa Fe Spirits distillery.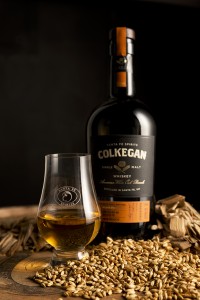 ​In this COVID-19 world it's nice to have something positive in my in-box, and it's really nice to be reminded that, even though all we're producing right now is hand sanitizer, Santa Fe Spirits is foremost a whiskey distillery! This article from Business Insider was a most welcome addition to the Monday morning emails.
Available for pick up at the distillery Mon-Fri. PLEASE EMAIL info@santafespirits.com for order form. Once we receive your order we will call you back to schedule a time for you to pick it up! click on orange We've got hand sanitizer! above to see sizes, prices and FAQs.